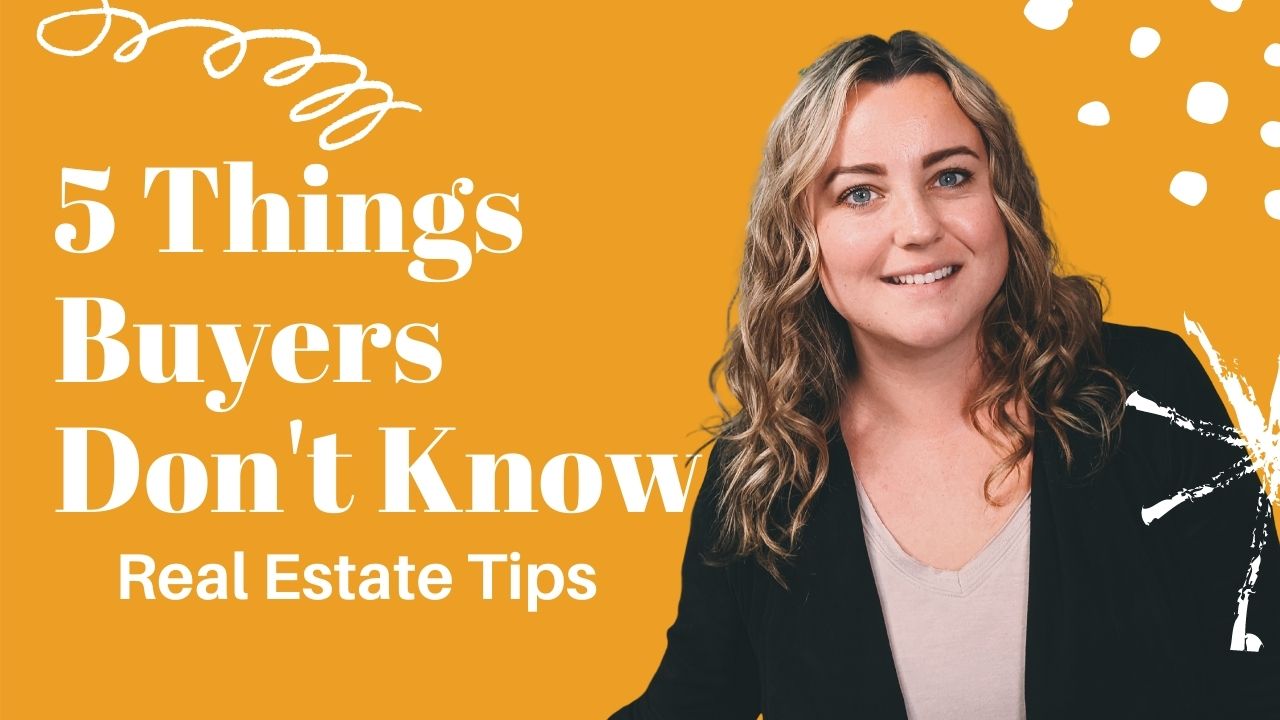 Over the years, we have helped tons of buyers find their dream home. Every time, at least one of these 5 things shock our buyers.
Buyers don't pay for their Realtor- Yup, you can have FREE representation as a buyer! This is wonderful for you because, with so many legal documents and contracts, you want someone who is trained to know what your signing explain it to you. Also, it is a lot harder and, frankly, frowned upon for a buyer to try to represent themselves.Think about it this way, if you had to go to court, would you represent yourself or hire a lawyer who knows the laws? It's the same thing! Except better because you don't pay for representation. So how do Realtors get paid? The seller pays the commission to the Listing agent (the one representing the seller) and a portion of that commission is offered to the agent representing the buyer.
It is not customary to impose a Buyer/Broker Agreement- This is a contract between a buyer and broker/agent saying they will be committed to that agent only. Sometimes it even imposes that a buyer DO pay the agent's commission if they don't find a home to buy in an allotted time specified in the contract. The reason we do not impose these contracts is because our business and relationships is based solely on LOYALTY. This is not every business' philosphy and some agents do require you to sign the contract mentioned above. If you ever decide to put a pause on the house-hunting, we are understanding and never want to force you to pay for a service that wasn't 100% fulfilled. The flip side to this, we trust that you will use us when the time comes to write the offer. It you decide to call a listing agent off a sign, schedule an appointment to see the home with that agent, and ultimately write an offer with that agent, the work we put in results in nothing. We won't be compensated for any of the footwork or time we have spent showing you other homes. So, don't EVER feel like you're bugging us to see a home. Let us put the work in. We are committed to helping you and will follow through until you get those keys!
Realtors don't get paid until the deal closes- This means, until you get your home, an agent doesn't get paid. We are in it with you for the long haul. This is a motivating factor for an agent to do their best and work hard to find you your dream home.
Prepare to have some out-of-pocket expenses in a transaction- No, not just your down payment. There are also closing costs, escrow fees, notary fees, etc. Your lender or we can get you an "Estimated Net Sheet" to give you an idea of what your expenses will be. Also, don't forget about your inspection fees! We always want to stress the importance of getting inspections on a home. A $400-500 inspection fee can save you THOUSANDS of dollars! Don't skimp out on that and be prepared to spend a little on inspections.
Meet with a Lender BEFORE you're ready to to buy a home- Don't wait. Don't start making heavy payments on your debt or savings before meeting with a lender. Sometimes, if you do this step on your own, you can end up doing more damage than good. Your lender can help determine what you need to save and what you should pay off to be the best qualified to purchase your dream home.
So, those are the 5 things that buyers are ALWAYS surprised to find out. Let us know if you didn't know any of these 5 things! Catch you next "Tip Tuesday".