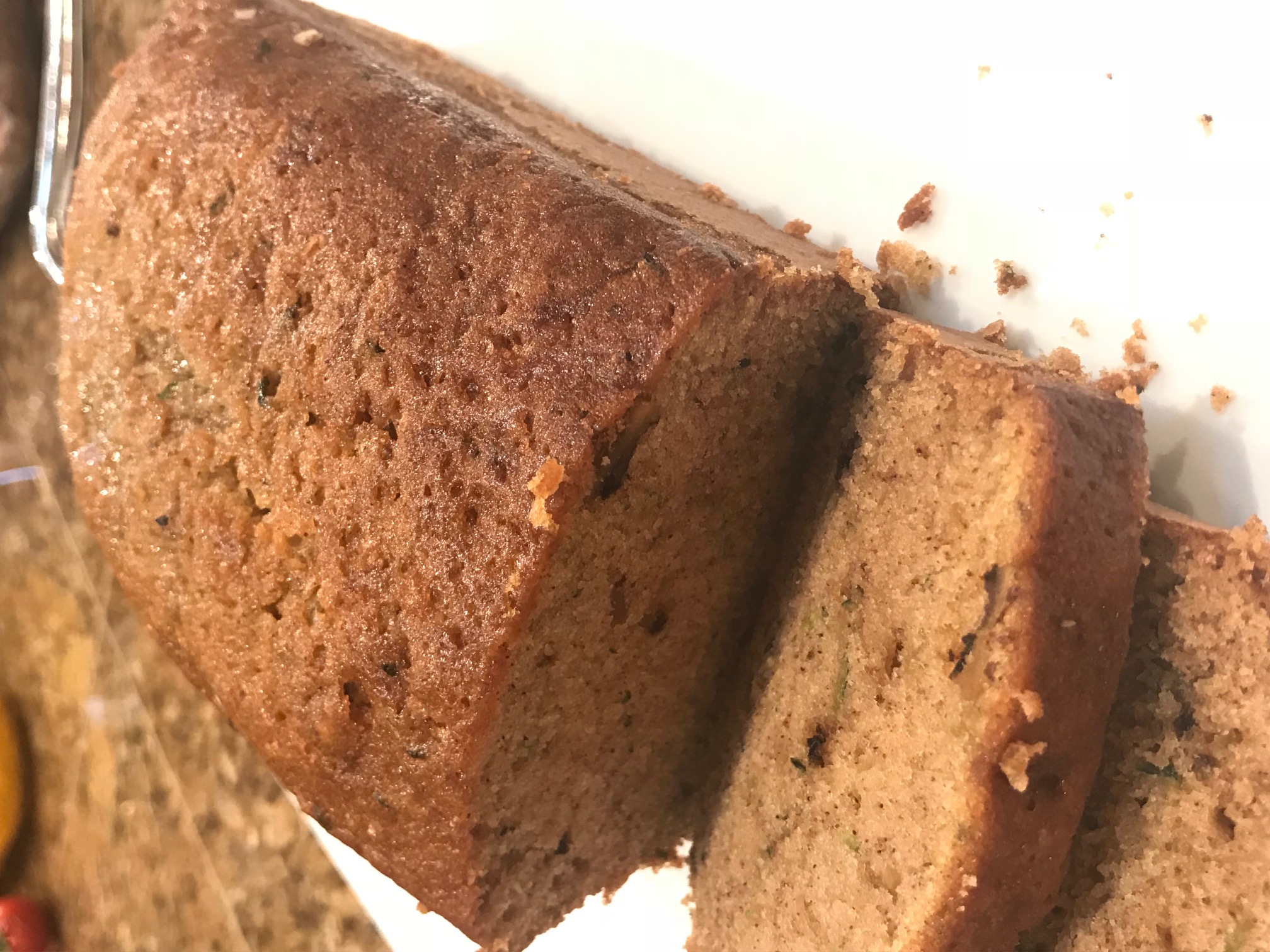 Got a lot of zucchini in your garden? Now's that time of year!
Make this family recipe. Best ever!
Super moist!
3 Eggs, Beaten
2 C Sugar
1 C Oil
2 C Zucchini, Grated
1/2 TSP Baking Powder
1 TSP Vanilla
3 C Flour
1 TSP Salt
1 TSP Baking Soda
1 TSP Cinnamon
1/2 C Nuts
Graddually add each of the ingredients and blend together. Bake at 325 degrees for 1 hour. Makes 2 large loaves.
Tip: Substitute zucchini for bananas. Just make sure they are overly ripe and mushy.